Check out our planned training for 2022!
Greater safety for everyone on the road
Pilot Training from the comforts of your own home!
Our training uses a competency-based approach, with a combination of theoretical, online classroom-based training, and additional practical training. We have adapted to a virtual classroom to provide accessible training for all while maintaining a safe & healthy environment.
Virtual classrooms are held every monthly, provided there are enough students enrolled per course date.
Theorectical Overview
Theoretical:  In depth, 3 day course, 8 hours/day virtual classroom instructor led lectures. All students must pass a written test following the classroom portion, and successfully complete all the requirements prior to course completion. 
Theoretical Classroom Lenght: 24 Hours 
Training that works for all learning styles
Hard Copy & Digital Course Material
Theoretical and Scenario Training
Knowledge that can keep yourself and others safe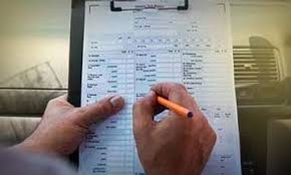 Practical Overview
Practical: To be fully certified in their area of study, students must complete practical on-the-job training, which is logged and delivered in real-time while the student is piloting. Extensive and specific feedback on the student's practical skills will be relayed to students during ride-along orientation, practical training, and mentoring. Practical training is a separate element and must be adapted/organized to each specific student/client depending on the availability of "training appropriate" loads. 
Additional on-the-road practical training includes ride-along orientation, in-truck training, and buddy mentoring in real-time while the student is piloting.
Practical Required Haul Hours: 126
On The Road In Pilot Truck Training
Real Time Training & Feedback
Competency Certification Card
Knowledge that can keep yourself and others safe
Certification of Competence
Successful completion of both " theoretical and practical components" is required for a full Certification of Pilot Basic to be granted.
Recertification
Best practices in the industry indicate that for workers to be up to date and most efficient, their training should be updated every 3 years to keep abreast of the industry developments and standards. 
PILOT / ESCORT VEHICLE OPERATOR COURSES
Our training is safety-focused, professional, competency-based that provides trainees with the understanding and technical skills to do their work safely.
Improve your employment options
Build a safer transportation industry